February 1, 2023, marks the 37th annual National Girls & Women in Sports Day (NGWSD). This celebration inspires girls and women to play and be active, to realize their full power. The confidence, strength and character gained through sports participation are the very tools girls and women need to become strong leaders in sports and life. – Women's Sports Foundation
---
New York Liberty CEO Keia Clarke joined the Chapin School for a conversation focused on what she's learned through basketball that has helped her professional career, overcoming adversity, and the importance of mental health.
The Chapin School is an independent day school, grades Kindergarten through Class 12, dedicated to the intellectual and personal growth of young women.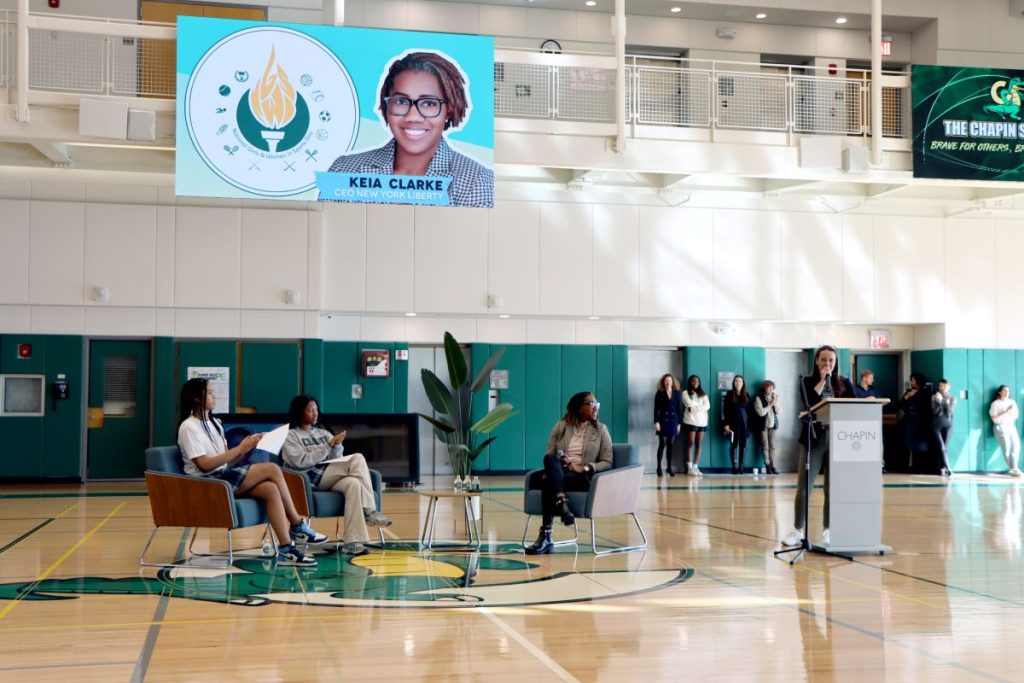 ---
The New York Liberty collaborated with community partner, BronxWorks, to host a Liberty Academy clinic for 50 girls ages 8-14. The participants took part in variety of basketball drills, including shooting, defense, ball-handling and conditioning. Liberty forward, Jonquel Jones, made a special guest appearance.
BronxWorks, which is celebrating its 50th anniversary this year, is one of the largest social services organizations in the Bronx, providing more than 60,000 New Yorkers each year with health, housing, education, youth development, immigration, workforce, older adult, and benefits services at nearly 50 Bronx locations.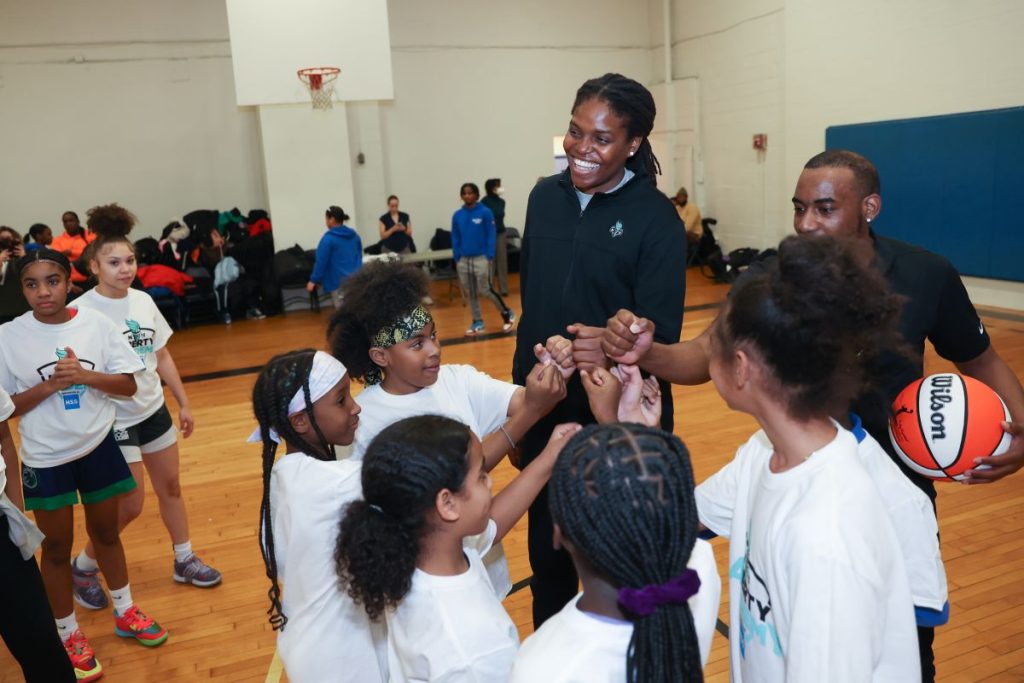 ---