In celebration of NGWSD, NYC Parks annually hosts She's on Point events around NYC, which celebrate the achievements of female athletes by introducing young girls and boys to sports.
Through partnerships with local colleges and sports organizations, as well as the contributions of NYC Parks public programming staff, a variety of sports clinics and demonstrations take place, from traditional to alternative sports.
Liberty Assistant Coach, Roneeka Hodges, was the featured guest speaker and spoke to the participants about the importance of young girls playing sports, her journey through her own basketball career, and her experience coaching in the WNBA.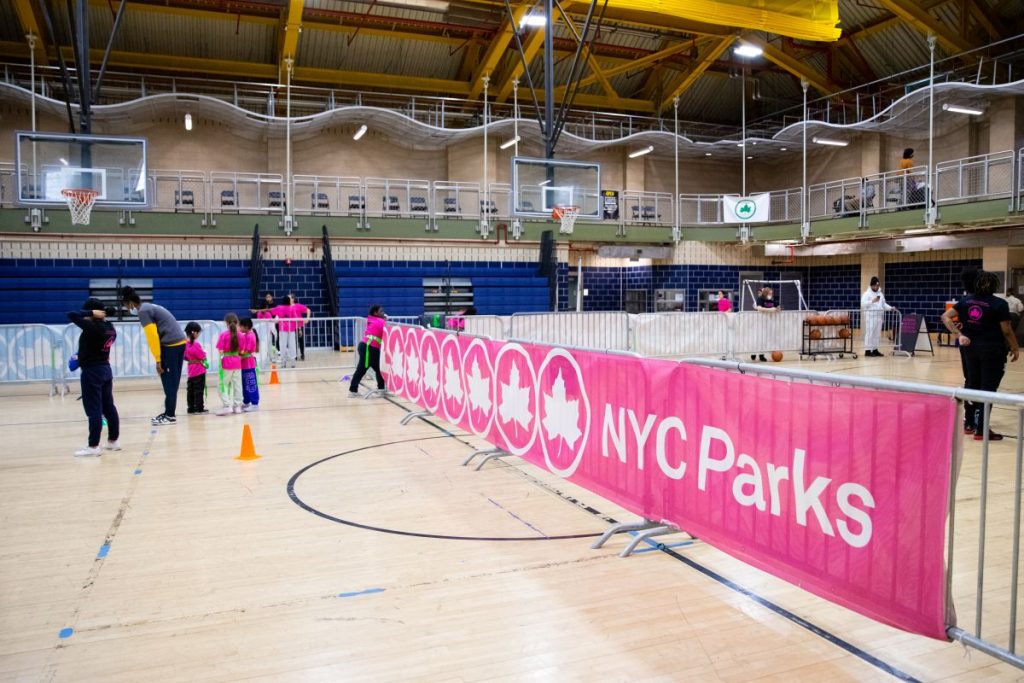 To find more She's On Point events, please click here.